FAJ Pursues Redress for Journalists and Media Rights Through Legal Means
Colleagues,
We reconvene in Nairobi with a shared determination to confront the legal vulnerabilities that journalists face. Our collective mission is to chart pathways that ensure journalists can carry out their work securely and without reprisal.
This workshop holds great importance. It serves as a clarion call for safeguarding journalists' rights and upholding media freedoms through judicious legal avenues. It is distressing to acknowledge that certain African governments have weaponised the judicial process to validate the incarceration or maltreatment of journalists, gravely infringing upon their basic rights.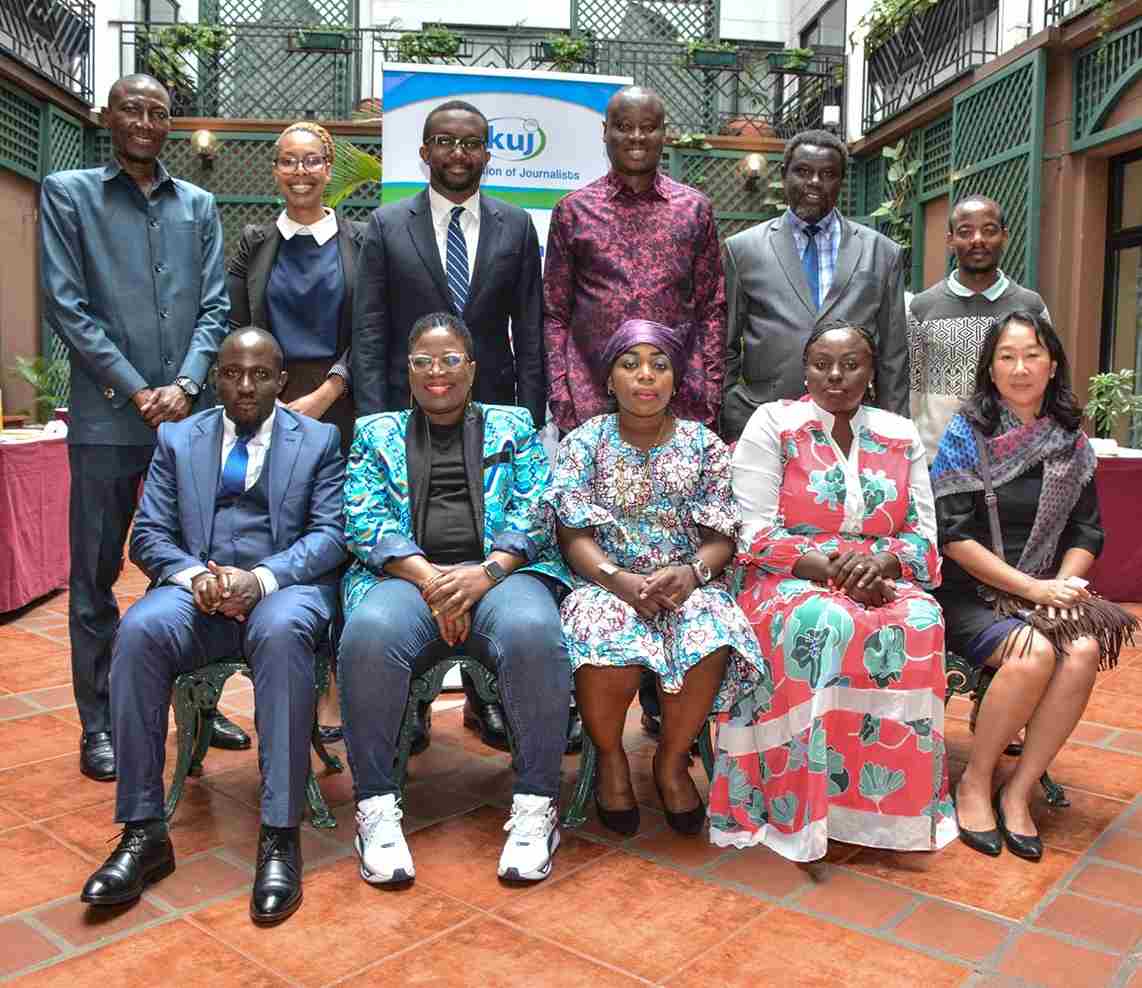 On behalf of the Federation of African Journalists (FAJ) Steering Committee, I extend our sincere gratitude to our Kenyan affiliate the Kenya Union of Journalists, for graciously hosting us. I also wish to extend our appreciation to Ms Misako Ito, UNESCO's Regional Advisor for CI, for gracing us with her presence, which serves as a powerful testament to UNESCO's steadfast dedication to advocating for media freedom and ensuring the legal protection of journalists.
Comrades, we must address the various challenges that journalists encounter in their pursuit of truth.
Legal protection for journalists strongly upholds media freedom, a crucial aspect of democracy. When journalists are legally protected, they can hold governments accountable, uncover corruption, and amplify marginalised voices. However, the continued threats faced by journalists in Africa are undermining the core principles of independent journalism.
More precisely, African journalists face the misapplication of defamation laws, the unjust criminalisation of journalism, persistent harassment by authorities, and a lack of effective mechanisms to combat violence and impunity. These challenges gradually erode the very foundation of freedom of expression and hinder the development of a robust and autonomous media landscape.
To address these attacks, the solution resides in legal defense—a necessity that guarantees the safety and security of journalists. By championing cases within the judicial system, we equip the women and men in the media with the confidence and courage to carry out their essential role as guardians of society without succumbing to fear or intimidation.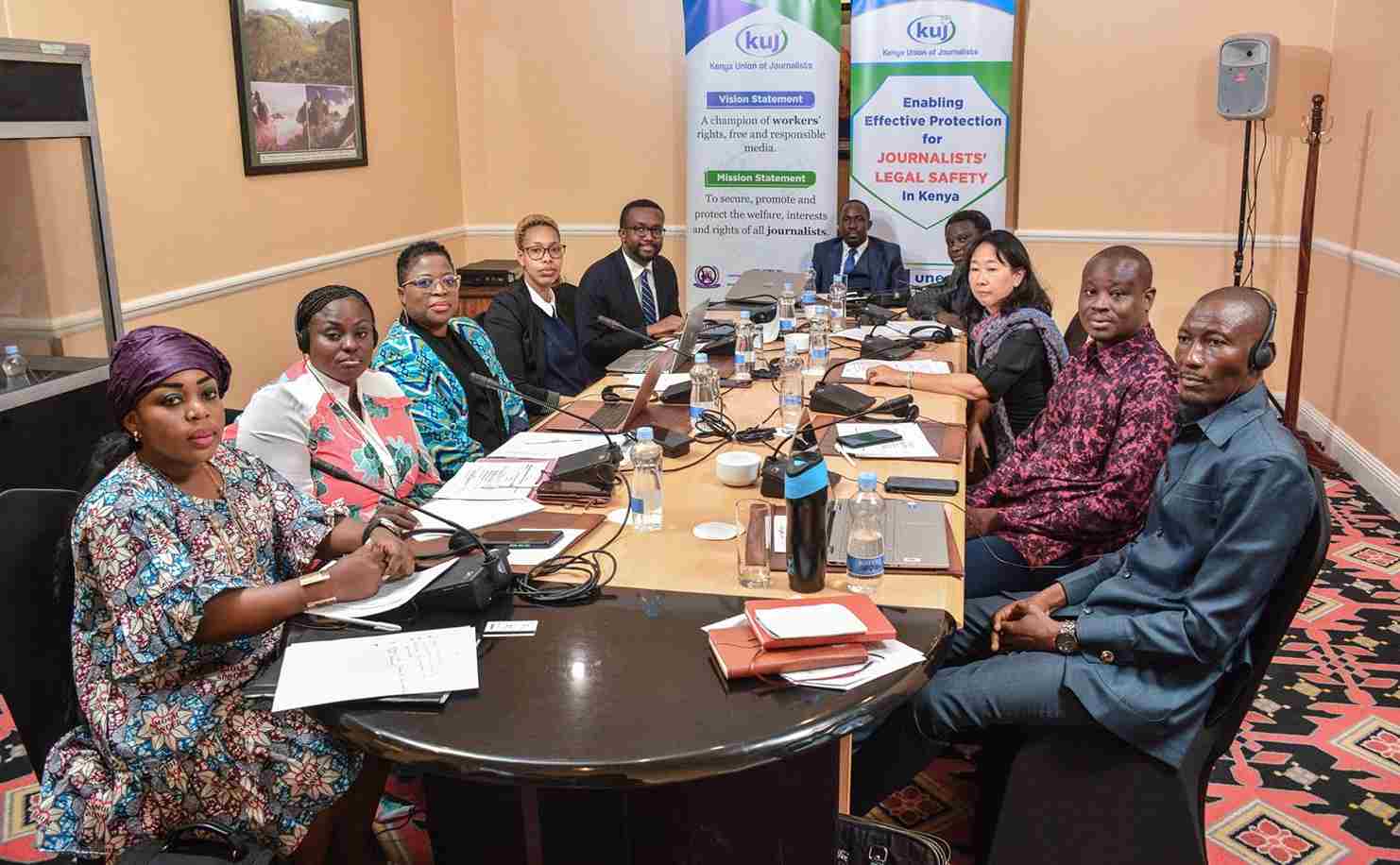 This workshop presents us with a crucial opportunity to enhance the legal defense of journalists while fostering collaborative engagement with like-minded entities such as the Pan African Lawyers Union (PALU). Through education and synergistic collaboration, we strengthen our grasp of the legal frameworks that safeguard journalists' rights.
We want to say a big thank you to UNESCO and its GMDF for their strong global support for this initiative. They work hard to protect journalists and their rights, and that's really impressive.
Additionally, we acknowledge UNESCO's unwavering support to FAJ, IFJ, and our unions, including the Kenya Union of Journalists (KUJ) and the National Union of Somali Journalists (NUSOJ) through the GMDF.
UNESCO's prioritisation of legal defense of journalists and media freedom in Africa is a beacon of inspiration, particularly for those of us on the frontline, who ardently safeguard journalists' physical and legal well-being.
Our commitment to providing legal defence isn't a mere representation of our member journalists; it's a principled endeavour epitomising the essence of solidarity upon which our unions are founded. Through unity, shared experiences, and fortified networks of collaboration, we can engender a safer environment for journalists to fulfil their crucial societal role.
I want to thank the FAJ Secretariat, especially Comrade Pa Louis Thomasi, for working really hard to organize this workshop. This effort undoubtedly is geared towards the noble pursuit of defending journalists' rights across our various regions and countries.
During this one-day meeting, let's have discussions that help us come up with strategies and achieve important results. Working together, we can make the most of this chance.
Thank you!
FAJ Solidarity Statement: Defending Journalists and Media Rights by Seeking Redress Through the Courts as read by Mr Omar Faruk Osman, Secretary General National Union of Somali Journalists (NUSOJ) on's Speech – 30 August 2023, Nairobi, Kenya.
---