Journalists Safety and Professionalism Take Centre Stage For Kakamega Journalists
The need to protect the safety of journalists and the future of their profession is becoming increasingly important in Kenya because the government is using legislation to stifle their rights.
Stakeholders in the media industry, journalists and the public raised concerns during a public county forum held in Kakamega, Western Kenya.
With the advent of county governments as a result of devolution, more journalists have witnessed an upsurge of threats, intimidation, and harassment, according to Journalists in Kakamega, Busia, and Vihiga who attended the forum.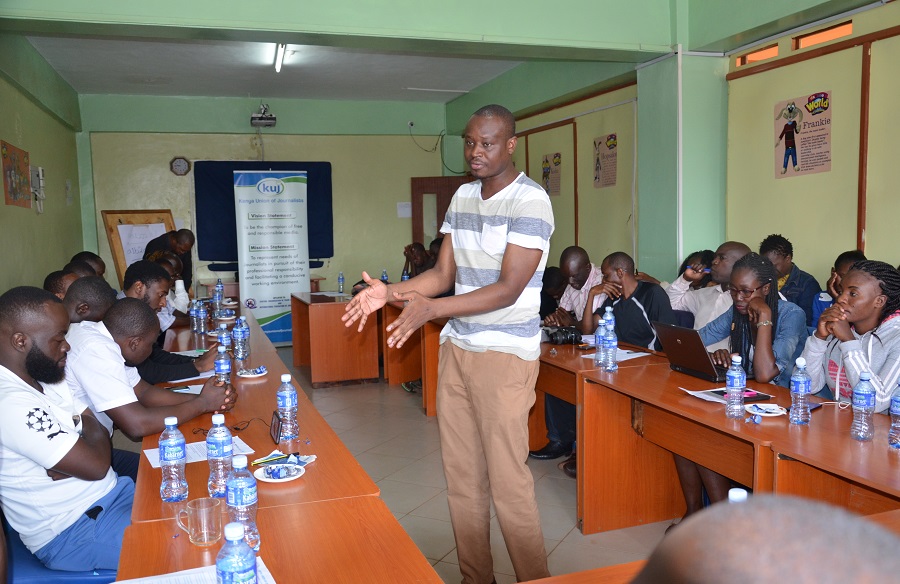 The Kenya Union of Journalists and the Media Council of Kenya officials emphasised that the safety of journalists must be recast as a matter of concern to all and as a human rights issue and its responsibility lies with all in the industry.
Victor Bwire, the Deputy Chief Executive Officer and Programmes Manager at MCK, that will take effect in January 2020.
He said they will help in instilling professionalism in the industry as it will require only trained and accredited journalists to operate. He encouraged over 50 participants to share their views on the proposed guidelines to be put into consideration.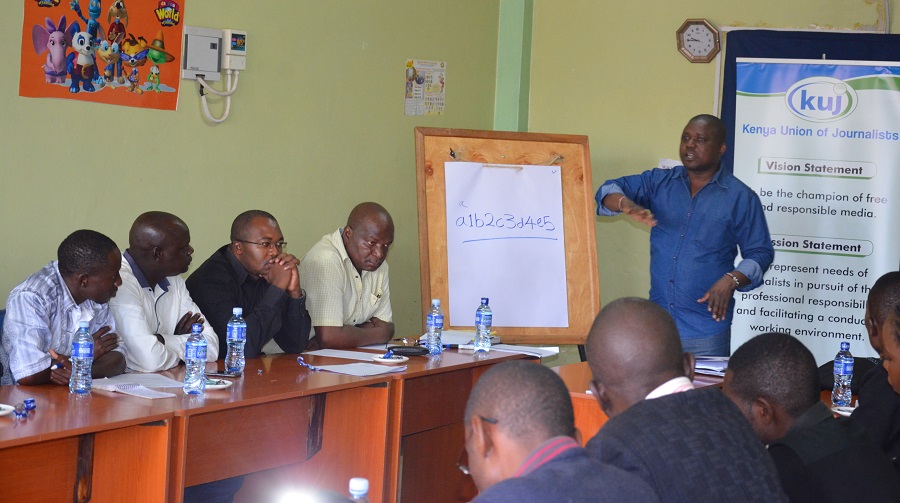 Eric Oduor, Secretary-general, Kenya Union of Journalists (KUJ) emphasised that more focus should be placed on journalists' safety and to ensure they are safe, first, they had to adhere to the primary values of journalism that stress accuracy, truthfulness, fairness, and balance.
Participants were told, sadly, that these tenets seem to have been disregarded.
The officials urged Journalists and the public to continuously hold the government to account and challenge violations of the constitution by being proactive in sharing views on policy and legal frameworks that affect their operations when called upon.
Oduor also told participants of the initiative being executed by the Kenya Working Sector Group (KSWG) which comprises 23 organisations. KSWG has come up with a National Safety Mechanism for Safety of Journalists which will help in advancing 3 Ps (Prevention, Protection, and Prosecution) of cases affecting journalists.
At the end of the forum, journalists from the region resolved to form a KUJ Western Chapter with an objective of having a unified approach being that persistent exclusion of journalists from legal and policy processes undermines the realization of a professional media industry.
Other speakers at the event were Mr. Juma Kwayera, KUJ Chairperson, and Mr. John Atambo, KUJ NEC Member.
The forum was organised by the Kenya Union of Journalists (KUJ) an implementing partner of the ongoing project of 'Enhancing Media Professionalism in Kenya'.
This is also being implemented by the Media Council of Kenya (MCK) through its media partners the Kenya Editors' Guild (KEG), Association of Women in Media (AMWIK) with the support from USAID Kenya through Fhi360.
This is under the Safeguarding Democratic Spaces in Kenya (SADES-K) programme.